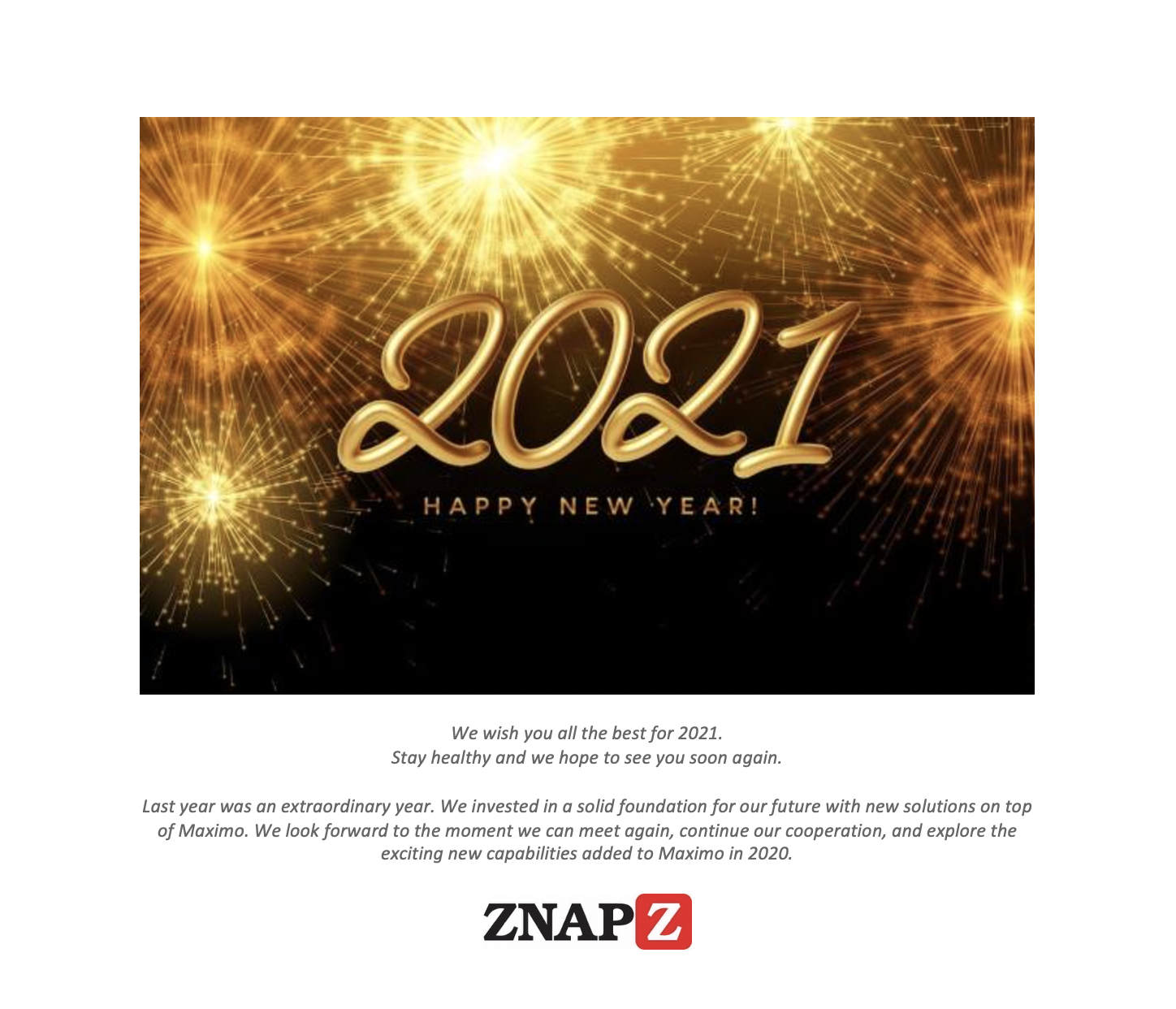 We wish you all the best for 2021.
Stay healthy and we hope to see you soon again.
Last year was an extraordinary year. We invested in a solid foundation for our future with new solutions on top of Maximo. We look forward to the moment we can meet again, continue our cooperation, and explore the exciting new capabilities added to Maximo in 2020.