Focus on full financial management
Retail asset management shows special characteristics. Focus on full financial management is an important characteristic: knowing in advance where the money is going to be spent and being able to justify every spend.
Cost reduction and prevention
This is typical for retail, where money is being made with many transactions all leading to small profits, but combined generate a healthy revenue stream. Costs are treated likewise: retailers are keen on cost prevention and cost reduction.
ZNAPZ has experience in retail asset management
The ZNAPZ team has built knowledge and experience about asset management processes in the retail industry. And information requirements that play a major role in the success of retail providers.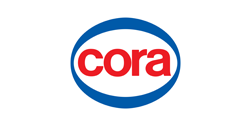 One of ZNAPZ retail customers is Cora with 11 hypermarches across Romania. Cora is part of the Belgian Louis Delhaize Group. We first implemented MAXIMO to support the IT assets. Recently this was extended into a MAXIMO implementation to all assets. Furthermore to support the maintenance organization with the right asset and maintenance management strategy.