Condition Based Maintenance possible with IoT
Why is this important in the world of Asset Management Information Systems? The "Best in Class" companies in the world of Maintenance Management, which is a subset of Asset Management, score high on availability = value, low on cost and low on risk. They have successfully rolled out Condition Based Maintenance. Condition Based Maintenance is only possible with a good Internet of Things strategy.
IBM has a development strategy based on three pillars
Make assets / equipment more intelligent,
Align assets / equipment to the network,
Analyze data from assets / equipment, to predict and prevent failures and optimize the maintenance regime.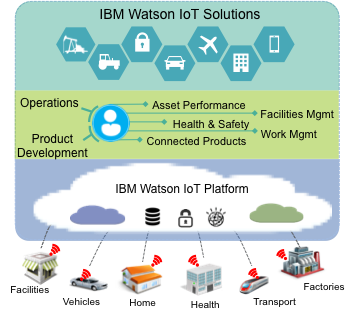 Internet of Things is now possible
There were several challenges for many years to implement Internet of Things effectively:
measurement devices, sensors and other indicators from the Asset Health were quite expensive
linking assets / equipment was quite expensive. Today all companies have their internal networks, with the right capacity and reliability. So if data are becoming available it becomes easier and easier to link the asset to the network and be able to use the data.
analyses tools have improved, are more affordable and are more powerful, enabling to analyse various data elements from various data sources coming with a more robust and reliable forecast about the Asset Health and Asset Behaviour.
IoT will increase further development
Internet of Things will be the catalyst to further improve the possibilities to get the right information of the Asset Health of the assets and their ability to deliver the required value under ISO 55000.